Photo: Alexstrachan via Pixabay
If you have plans to travel to South East Asia, it is probably one of the things on your wish list: a visit to an elephant sanctuary. There are hundreds of these so-called sanctuaries, but is that really what they are? I have visited a few myself, and not all of them turned out to be real sanctuaries. Here is what I learned, and what you need to know, to choose an ethical elephant sanctuary.
Rule number 1: it's all about the animals
The most important rule about an ethical elephant sanctuary is: it is all about the animals. The top priority must always be the well-being of the animals. This means that the elephants should live in a habitat that resembles as closely as possible their natural habitat. They should be able to roam around freely without visitors interrupting their routines. A sanctuary is a place of rescue for poorly treated and abused animals, where they can spend the rest of their lives in peace. It is not a place for tourists.
Of course, this could mean that if you visit one of these sanctuaries you might not get the view or photo you wanted. But that is the whole point: the elephants decide what they want to show you.
There are hundreds of elephant camps in South East Asia. Many of these are converting from 'riding' camps to 'non-riding' camps because many tourists no longer approve of these practices, which is a good thing. However, it doesn't necessarily make these places a sanctuary for elephants. They are still places of business, and they use elephants to collect tourist money.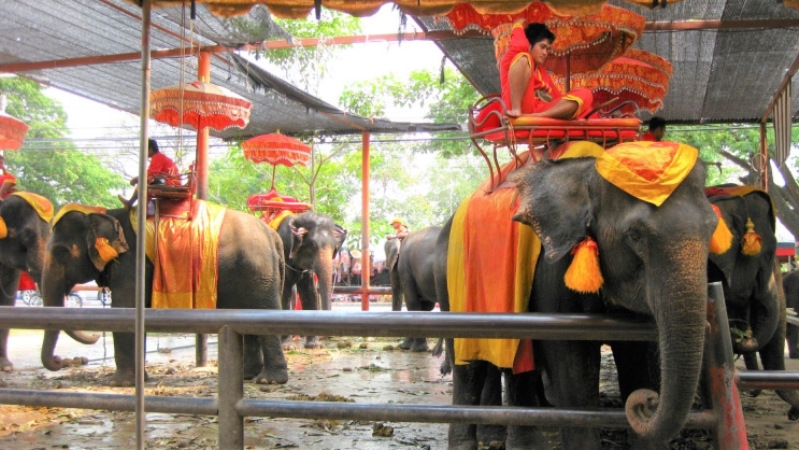 Recognize the Red Flags so you know when to run
If you are researching a specific elephant camp online, look for signs which indicate they are NOT OK to visit. If you see any of the following, be aware that it is not an ethical elephant sanctuary:
It is possible to have direct contact with the animals (washing, feeding, touching, etc.);
You are allowed to take photo/selfie opportunities with the animals up close (many camps use baby elephants for this purpose.);
You are able to bathe the elephants (it is not natural for elephants to bathe in water and be scrubbed.);
Tourists or mahouts (elephant carers) are riding the elephants;
Elephants are chained or tied up to poles or fences to make them more accessible to tourists;
The sanctuary has a breeding program to keep up its population of cute baby elephants to attract tourists, or to sell;
The elephants are kept in cages.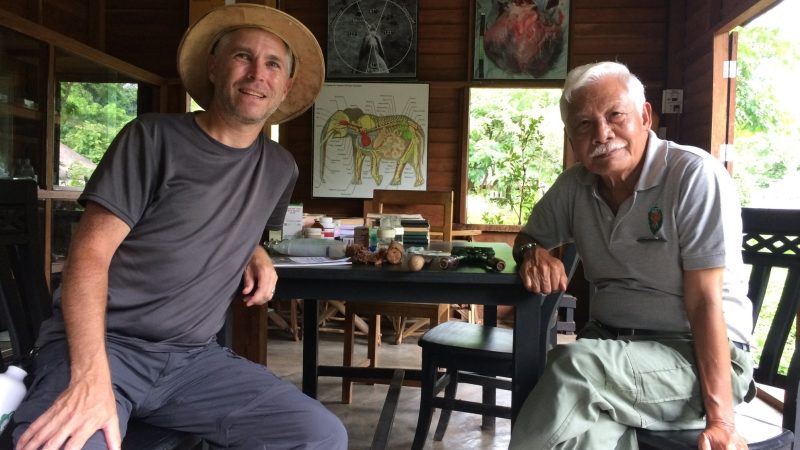 Real sanctuaries invest in the animals and create awareness
The purpose of a real animal sanctuary is to care for the animals and to offer them a safe place to stay for the duration of their "free" lives. A sanctuary should have a resident veterinarian who looks after the animals and takes care of their health and ailments.
Quite often, ethical sanctuaries also have an education center where visitors (tourists and locals) can learn all about these amazing animals. Locals should also have access to knowledge about these majestic animals. In the past (and unfortunately in some places still) elephants were merely regarded as tools, for instance in the timber industry they were used to move heavy trees. Elephants are in fact really kind and intelligent animals, and they have an amazing memory. They live in small herds with their close relatives and in many areas of the world, they need protection from humans.
Use accreditations as a guideline to choose an ethical elephant sanctuary
There are a number of independent organizations that provide guidelines for animal sanctuaries and issue accreditations declaring that an elephant camp is a true ethical elephant sanctuary. Have a look at the following websites for more information and where you can find a sanctuary in the country of your destination:

GFAS (Global Federation of Animal Sanctuaries)

Responsible Tourism towards Animals
The following elephant sanctuaries have been approved and are recommended by Responsible Tourism towards Animals:
Thailand
Cambodia
Laos

Photo: Pandapotter via Pixabay
Trust your own instincts
The renowned accreditation institutes have not visited all sanctuaries (yet). This does not necessarily mean these sanctuaries are not worth a visit. The best thing to do is trust your instincts. Get a feel for the place before you go in. Read other people's reviews and read their experiences, for instance on Tripadvisor. If it does not feel right, give the place a miss. If you see photos or banners of people riding elephants you know this is not an ethical sanctuary. Don't spend your money there, but find an ethical elephant sanctuary to visit on your next trip.
More interesting animals
If you like to read more about interesting and exciting animals, have a look at these articles:
Hey there! If you enjoyed this article, please share it with your friends!